Description
DID YOU KNOW WHY IT IMPORTANT 

ELECTRIC HEATED INSOLES 

IN WINTER?
Being exposed to the cold is Unconfortable. Imagine keeping your feet cozy and warm while working outside, building a snowman ,  hunting, fishing, skiing, snowboard , or just having fun!
Introducing the new Buildcup Rechargeable heated insoles are the perfect option for anyone with cold feet! Whether you are hiking your favorite trail in the Poconos, or deer hunting in Iowa,or driving your taxi or for uber driver in winter, or when you take your horse, you will love the warmth and comfort of the insoles. With built-in, ultra-fine heating panels strategically placed under the toes, they are the best heated insole option on the market. The easy-to-use controller has 3 heat settings and the insoles can last up to 8+ hours while reaching up to 60 with a push of a button.
✓ Warms up less than 30 seconds
✓ Made to withstand brutal , freezing winters
✓ Comfortable in any shoe!

✓ Great gift for a loved one (For Men or Women!)

✓ Used and approved by Ice fisherman in Norway and hunters (Can withstand -25° C!)

✓ Fits US shoe size 5-15 (men and women!)
HOW TO USE:
Charge Up : Fully charge insoles with provided charger kit (the battery is in the insole)
Insert         : Place insoles in shoes or boots
Turn On

     :

 Choose desired heat setting by pressing "H" "M" or "L" on the controller or on the back of the insoles.
Bullet Points:
1. Environmentally Friendly Materials: Safe and environmentally friendly materials, the latest high-efficiency carbon fiber heater. High density, built-in safe 1900mAh lithium polymer battery. The circuit and battery are protected by a steel casing, high load-bearing capacity.
2. Temperature Adjustment: High temperature mode 2-3.5 hours (53℃-60℃), medium temperature mode 3.5-5.5 hours (48℃-52℃)-low temperature mode 5.5-9 hours (40℃-50℃) (depending on environmental conditions) Depends).
3. Simple to Use: Wireless remote control, maximize comfort.
4. Can be Cut: Can be cut into suitable size, can adjust according to your shoe size and trim the sole to meet your needs, ranging from 35-40 Euro size, and 41-46 Euro size.
5. Keep Feet Warm: Solve foot discomfort in cold weather. Keep you alive in certain winter activities (such as hunting, skiing, motorcycles, mountaineering or walking, etc.), simple and easy to use. Heated Insole with Remote Control Foot Warmer for Hunting
Specification:
USB charging
Voltage: 3.0V-4.2V
Battery capacity: Left: 2100Mah, right: 2100Mah
Input: AC/100-240V, 40-60HZ
Output: 4.2V-5V
Service life: more than 500 cycles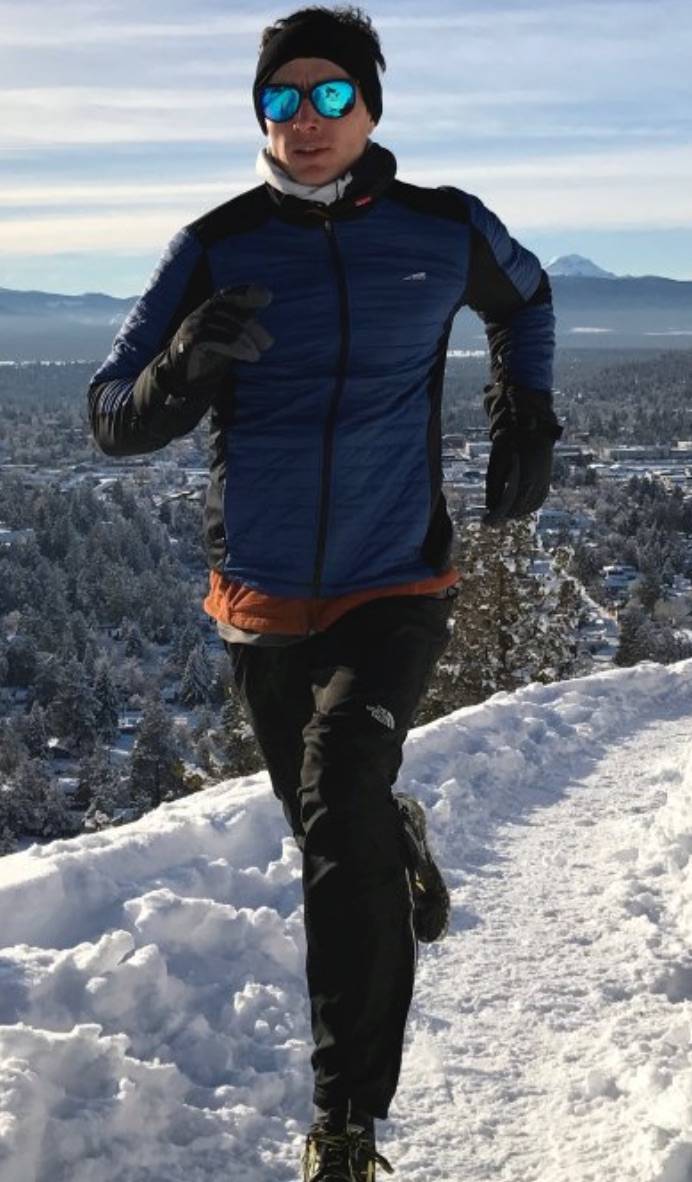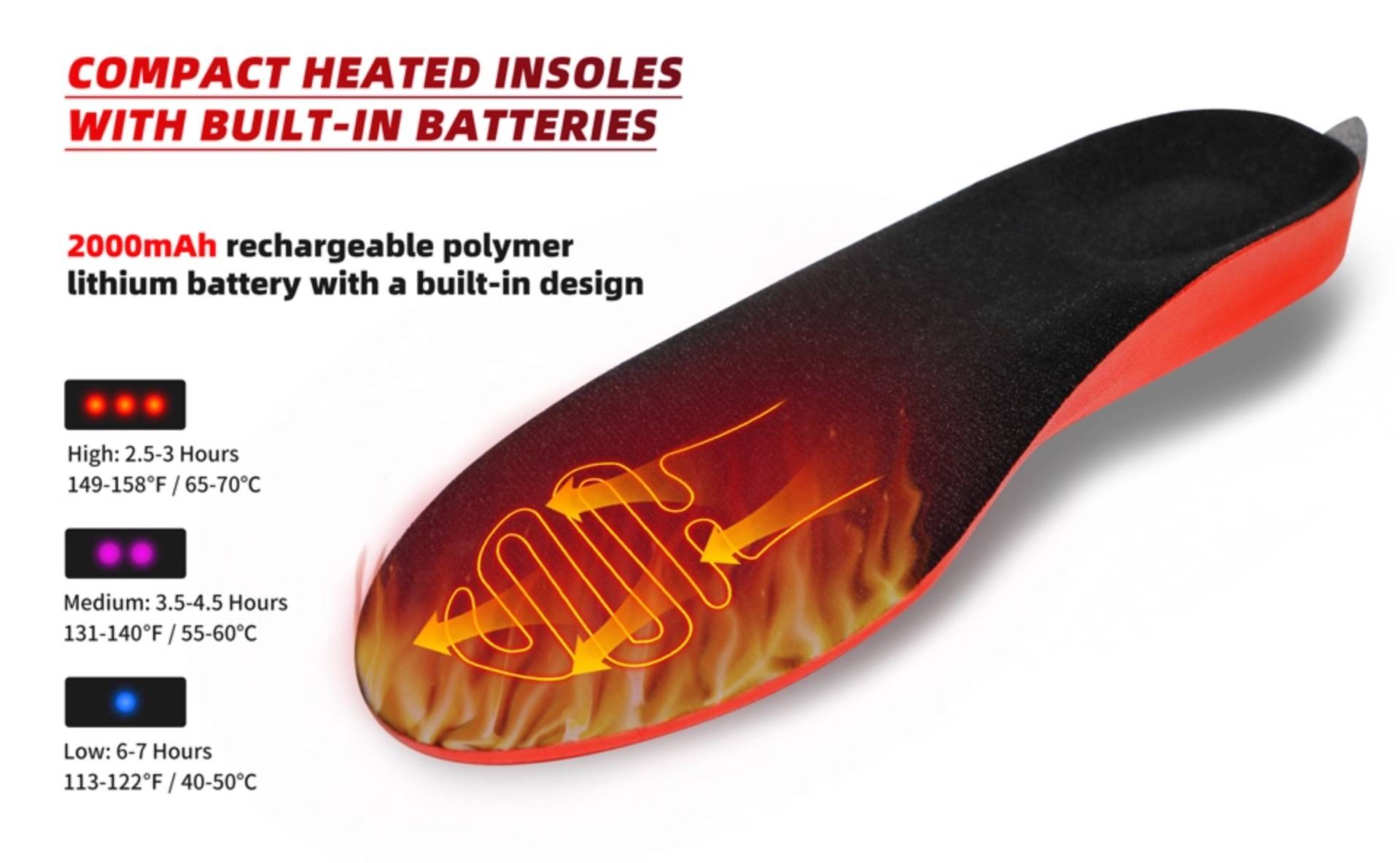 Included:
1 x Pair of Insoles
1 x Remote Control
1 x Charging Cable
1 x nstruction
Payment & Security
Your payment information is processed securely. We do not store credit card details nor have access to your credit card information.